Villa Vacanze Paradiso takes its name from the surronding area.
The peninsula salentina, among Gallipoli (Kalè polis, "beautiful city"), Lèuca (the white) and Otranto, whose name reflects memories of vital water, "acqua vitale".

As well as these beautiful and interesting places, there are also other prestigious and equally fascinating places: the historic town of Ugento, the attractive Santa Cesarea, Castro and on the other side from Gallipoli towards Taranto, Saint Maria al Bagno and Santa Caterina, Porto Selvaggio, and with its extraordinarily clear water, Porto Cesareo.
Not to forget the cities and suburbs of the hinterland, often rich in monuments, steeped in tradition.
Lecce, with its Baroque architecture, is a truly fascinating city to explore.
The Salento, heart of the "Movida"
The beauty of the Salento area, especially the city of Lecce, famous for its baroque art and architecture is famous all over the world, revealing an amazing artistic and cultural activity. Even the youth study at the renowned university of Lecce.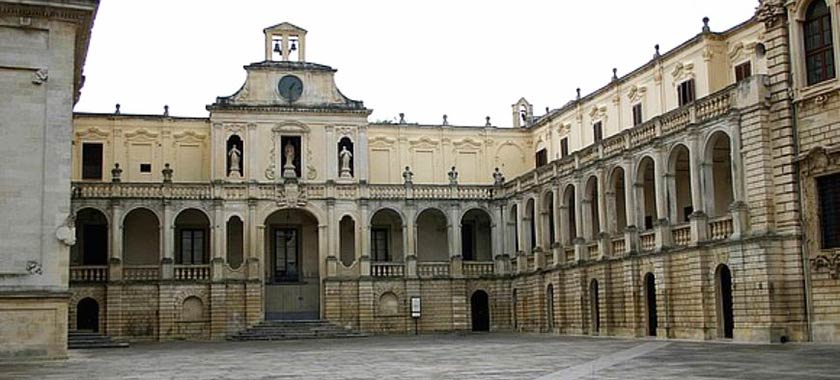 The whole of the Salento, including Lecce, is not only one of the most interesting and important areas for cinema production, music, theatre and art but also for the revival of the local traditions and language.
Nature combined with culture offers you an exciting holiday in our beautiful and exceptional region.