B&B in Villa Vacanze Paradiso is located in Neviano near Gallipoli, the place where you can benefit from the best relaxation, is the pool: in the green of the olive grove and with a breathtaking view, can be considered the ideal place to spend the most time entertaining or relaxing in your vacation in Salento.
Modern swimming pool suitable for all ages
Suitable for both adults and children, the pool also has a large solarium with shower, deck chairs and sun loungers.
Enchantingly surrounded by greenery, the pool of Residence Villa Vacanze Paradiso is the spearhead of the entire structure and is the main place where fun and relaxation come together for a dream vacation in Salento.
The outdoor pool of the Residence
Sunny from morning until late afternoon, it offers the opportunity to enjoy a breathtaking sunset for those who remain until evening. A real gem that you can not give up.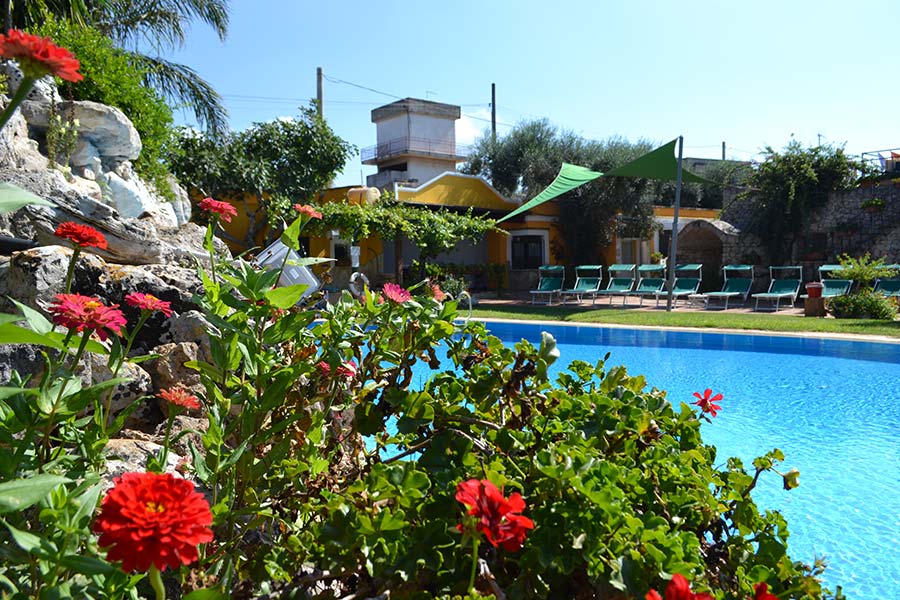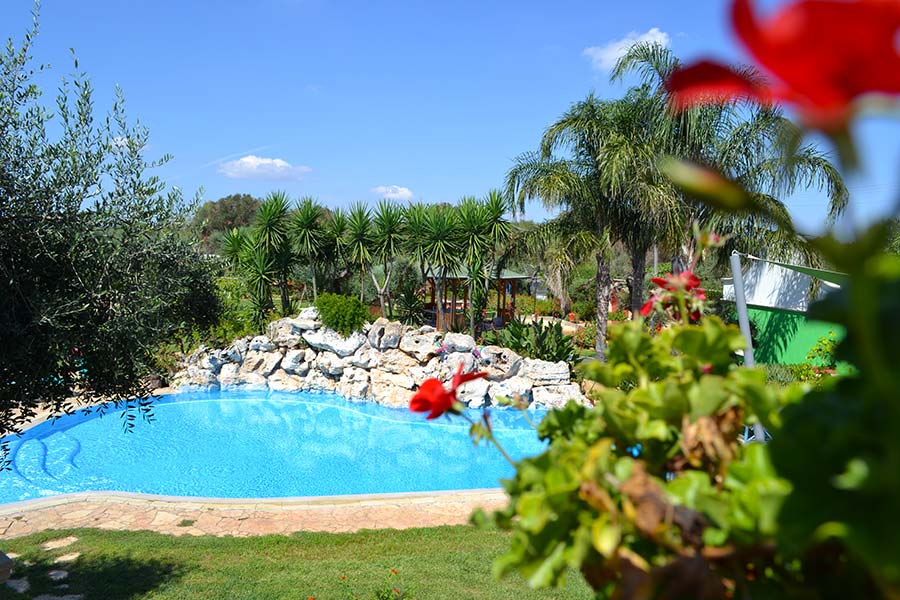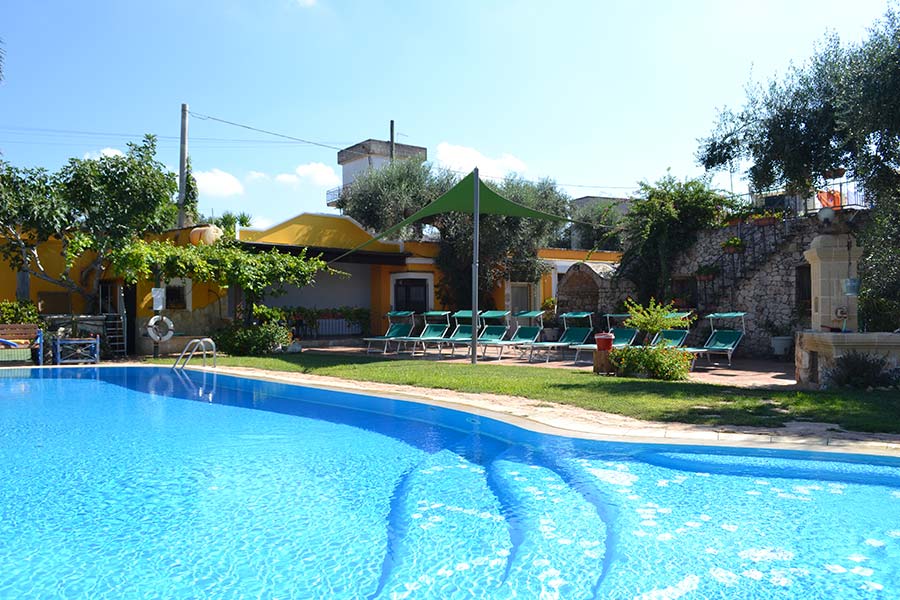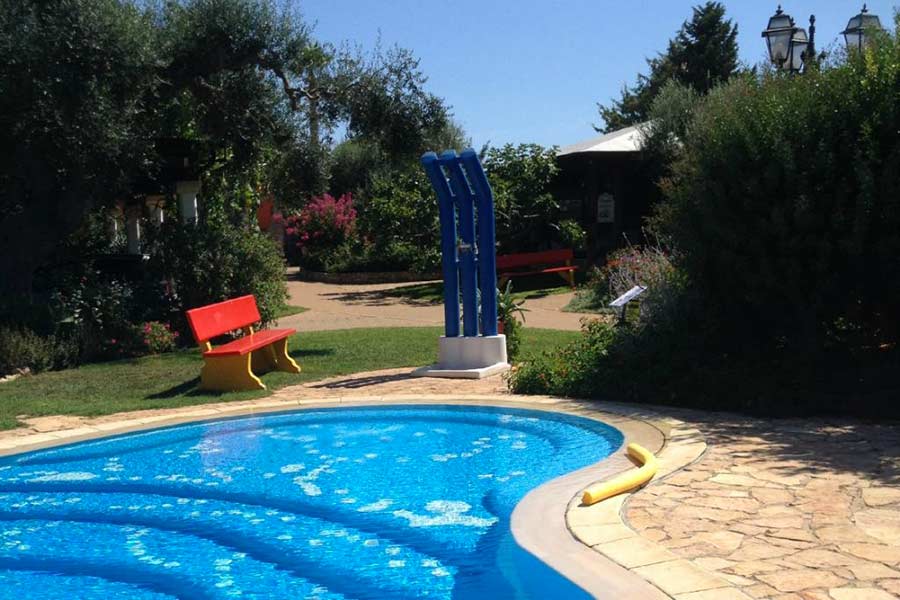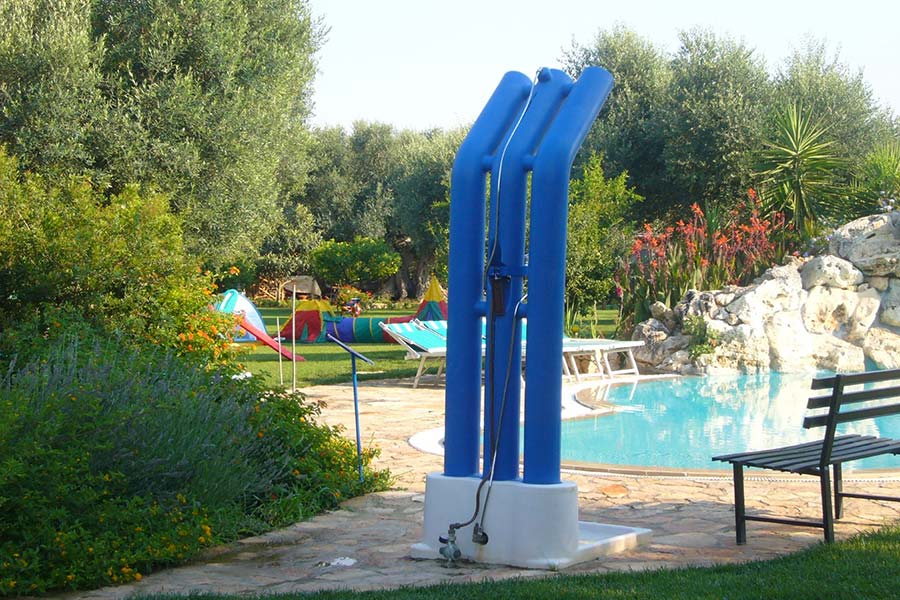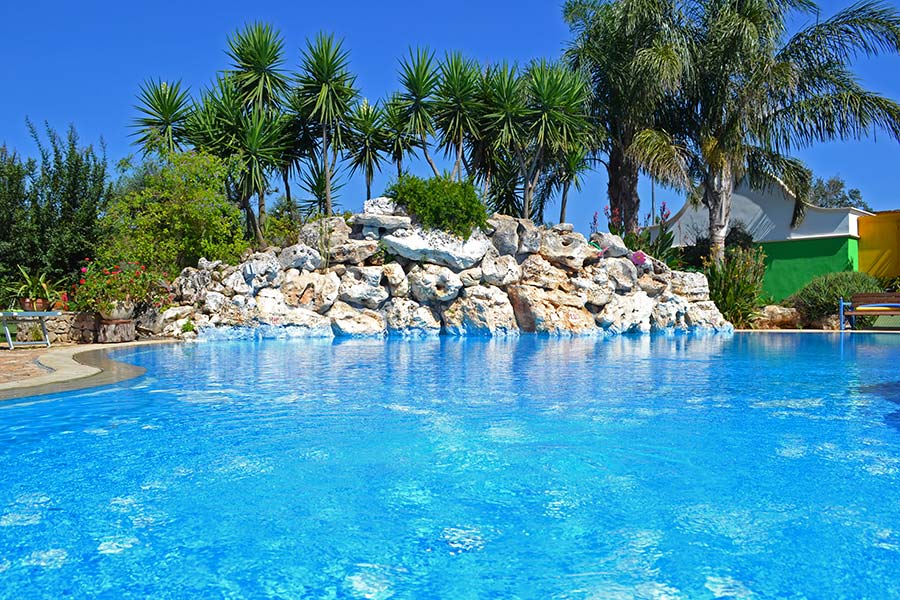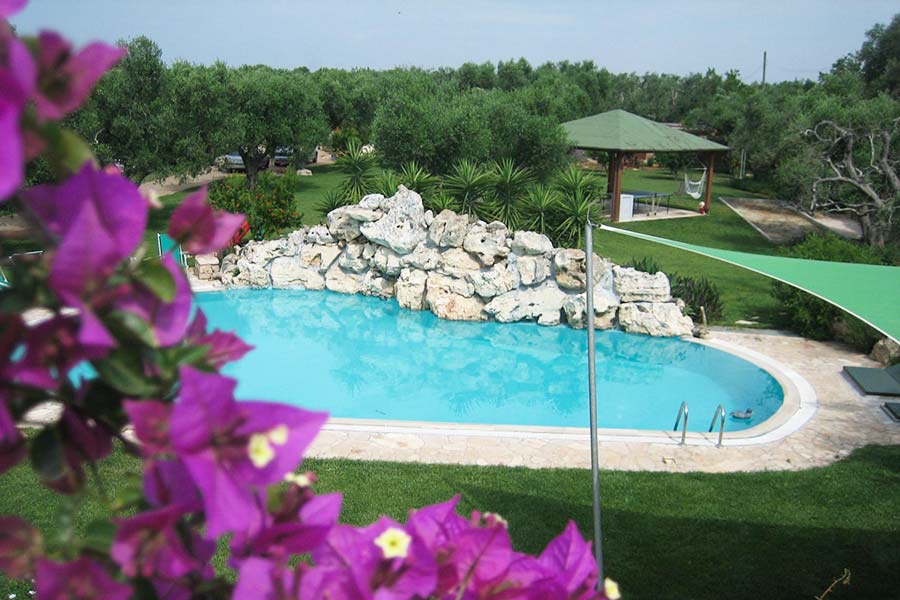 The B&B Villa Vacanze Paradiso also offers several available services designed to meet the different needs of our guests.
Guests can choose between elegant rooms in B & B or holiday homes complete with all amenities.
Thanks to its favorable location, our residence near Gallipoli is the optimal location for a pleasant stay in Salento.
It is available to our guests a swimming pool with all the comfort that can be offered by the pool, such as a shower, deck chairs and sun loungers and umbrellas.
The pool, being private and for the exclusive use of the family and its guests, it has the help of a lifeguard, then signing is required, for guests who wish to take advantage, on a form provided by the property, for which the release raise the property from any liability.